Air Services

Increase revenue with effortless air and vacuum equipment.








A Great Use of Space
Transform unused areas into revenue generating space at no cost to you. We take care of everything — from equipment installation and maintenance to operational reports and timely revenue distribution.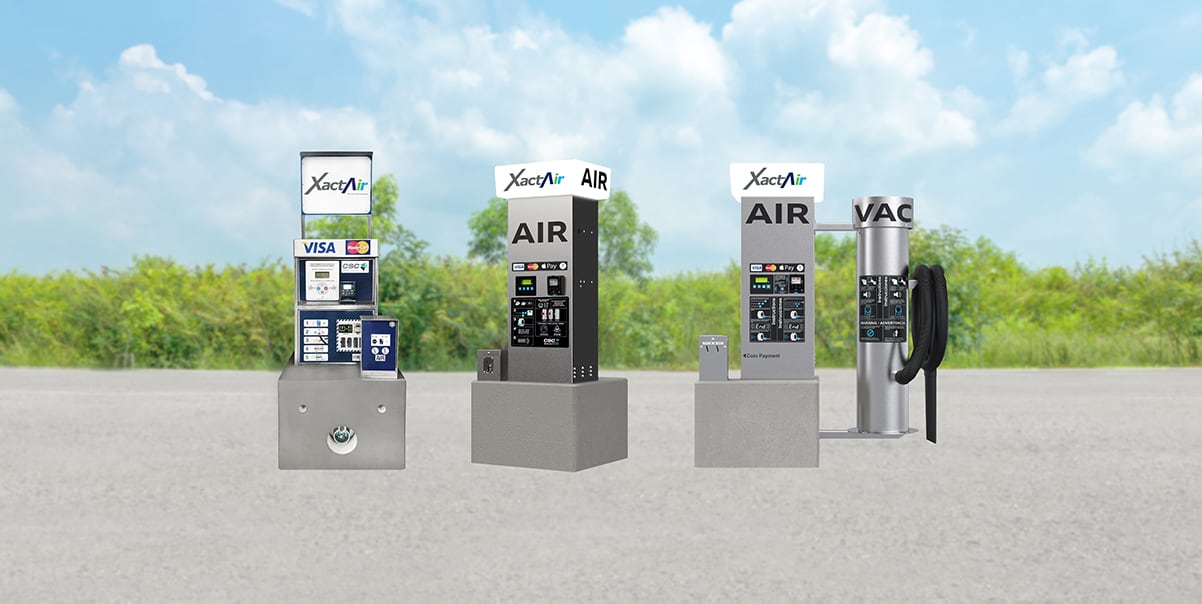 Attractive & State-of-the-Art
We offer the most advanced tire inflation and vacuum technology available, complete with flexible and secure payment options, auto-calibration technology, real time reporting and 24/7 diagnostics.
Our customized solutions reduce costs and liability while maintaining traffic to your locations and establishing the predictability of a fixed monthly rate with no upfront costs. All supported by a CSC team of thousands of locally based experts and a 24/7 Customer Support Center.
Full-Service Revenue Share Program
This Total Air Solution is the easiest way to get out of the air business with no additional service, parts or capital expenses. We'll install and maintain modern and reliable machines that drive traffic to your locations and increase revenues. Our flexible leases include digital payment and monitoring technologies, collections, refunds, intelligent pricing and merchant payment services.
Rental Program
You continue to manage the revenue aspects of your operation while getting modern and reliable machines and experts that free you of maintenance headaches. Like our full-service program, you'll receive unlimited service, parts and replacements as well as remote access to analytics and sales reporting across your network.
Service Contract
Continue to own your machines and manage revenues while tapping into an expert service & parts contract that assures air machines that work and drive traffic to your stores. Low monthly rates access 1-2 day service from our certified technicians.
Digital Calibration
The latest technology in digital calibration measures and auto-calibrates tire air pressure allowing customers to service their vehicles with confidence.
Round-the-Clock Monitoring
24/7 wireless diagnostics continually monitor for technical problems, relaying data to our service team when needed to minimize downtime.
Customize to Fit Your Needs
We offer a range of customization options to make your machines a seamless fit, including custom branding, lighted signs, both coin and digital payment options and various machine models.
Expect More from Your Air Service
Service that Stands By You
Banish your "out of order" sign and never worry about repairs or liability expenses again. Our tenured technicians provide regular inspections and routine preventative maintenance to keep your machines in good working order and catch problems before they start.
Service that Stands By Our Community
Our Air for Charity program donates a portion of revenues from consumers using AIR-serv machines to non-profits like Feed My Starving Children Foundation. When your customers fill their tires, they're making a difference—a unique incentive to visit your location.
Put Us to Work for You.

A customized solution and the support of a friendly local team are just a click away.