Actionable Data at Your Fingertips

Track customer insights, sales trends and machine performance in real-time.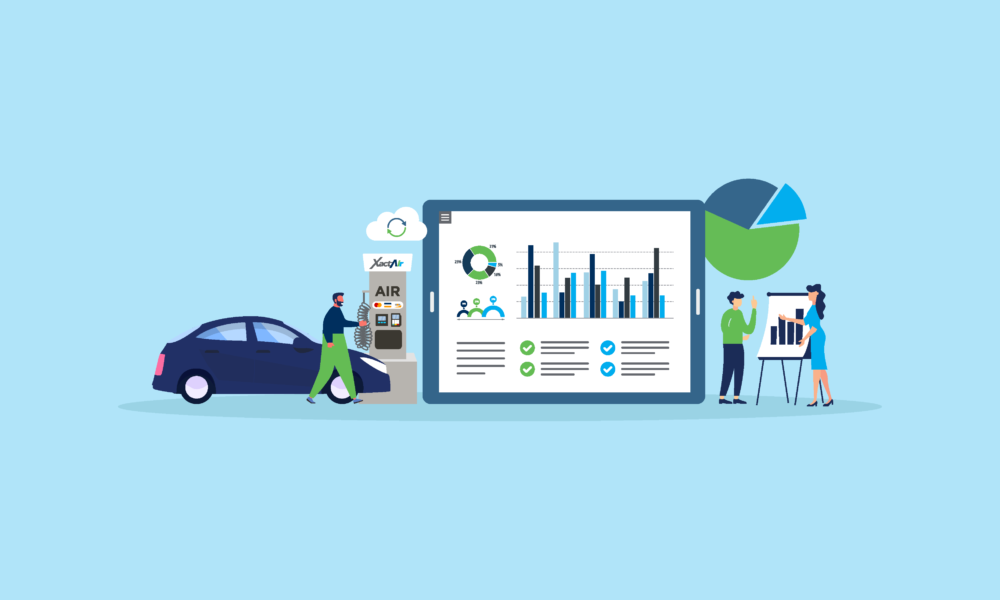 Our connected air & vacuum machines transmit data to a secure, cloud-based reporting and monitoring application that can be customized to your portfolio. This provides you with greater transparency and the data you need to optimize your program.
As a CSC Air client, you can customize our reporting dashboard to match the structure of your portfolio. So whether you have one location or thousands, you have a live view into your program's revenue, service and overall performance.
What's Included

Customizable Data Filters

Service Cases & Machine Health

Visual Charts for Trend Analysis

Transactions by Machine Type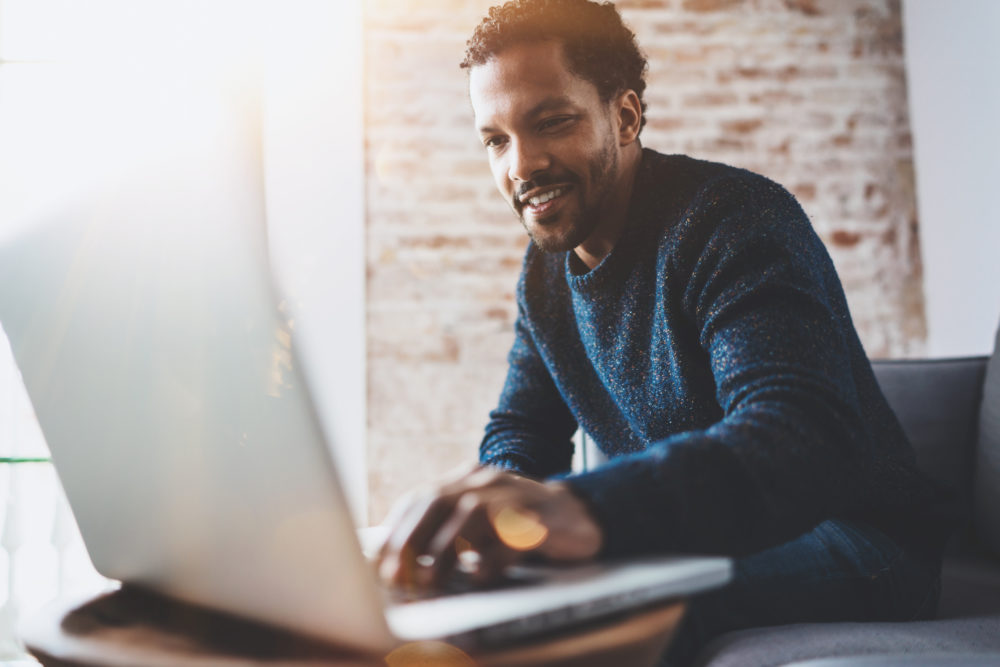 Learn when, how and where your customers are purchasing air to make adjustments that build loyalty and grow revenue.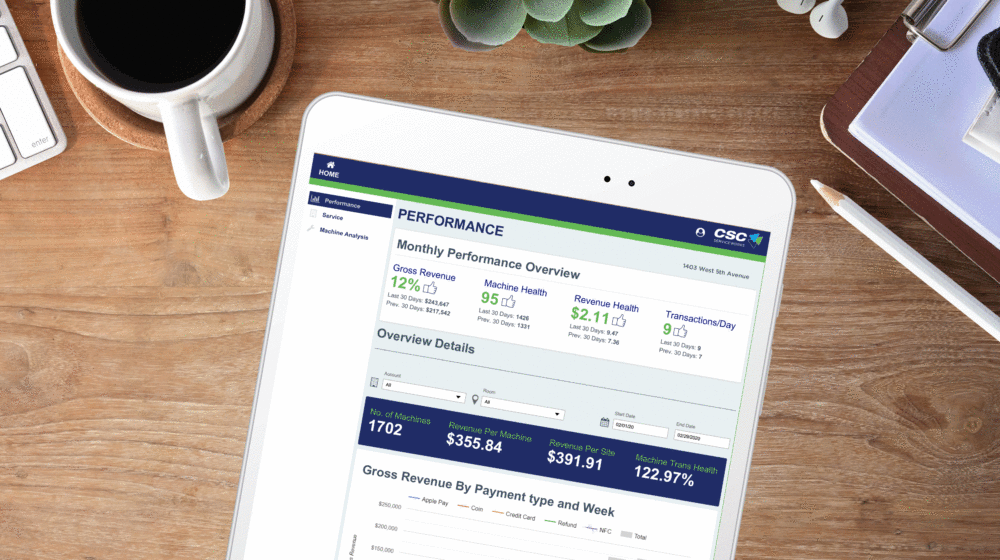 Monitor machine history, including service cases, average time to close and overall machine health to track machine performance and our service response.
Ready to optimize your air & vacuum program?

Contact Us
"We built our portal to reflect our store footprint. Having the ability to view customer behavior and how the machines across our portfolio perform in real-time has been a game changer."
"CSC's client insights portal helped influence some changes we've made that have increased machine usage. The system also works with our loyalty program and helps us establish repeat customers."