Smart & Connected
The Internet of Things (IoT Technology) is used extensively in our world to create connected environments like "smart" or "connected" homes. A connected home is networked to enable the interconnection and interoperability of multiple devices, services and apps, ranging from communications and entertainment to energy management, security and home automation.
Learn More
Technology Enabled Convenience
Beyond payment technology, the CSCPay mobile™ app brings a connected and convenient laundry experience into the home, long before heading to the laundry room. Here, residents can check machine availability, reload funds to pay for laundry, receive laundry cycle alerts and even request refunds directly from their mobile device while in their apartment or condo!
Learn More
How It Works

A Connected Platform
CSC is advancing the largest network of smart washers & dryers with IoT technology to create connected laundry experiences for our clients and consumers.
Key Features and Benefits
Better Experiences and Outcomes All Around
Service & Security
Connected machines automatically notify our service technicians with any error codes and digital reduces cash handling and vandalism while increasing consumer safety
Flexible Payment
Modern, digital (non-coin) payment options that residents have come to expect including credit cards and pay by app.
Client Portal
Actionable data for clients and administrators including usage, revenue, service and even resident satisfaction in real-time to accurately monitor performance.
Increased Revenue
On average, our partner communities see a 10-12% increase in laundry usage after switching to CSC digital laundry. Residents do more laundry when it is simple, safe and convenient.
Remote & Secure
Our app allows residents to check machine availability, reload funds to pay for laundry, receive laundry cycle alerts and even request refunds directly without ever leaving their residence.
Contact-less Technology
Eliminated need to handle coins, cash or add-value machines – pay for a cycle, start a machine or even request service by simply scanning your mobile device.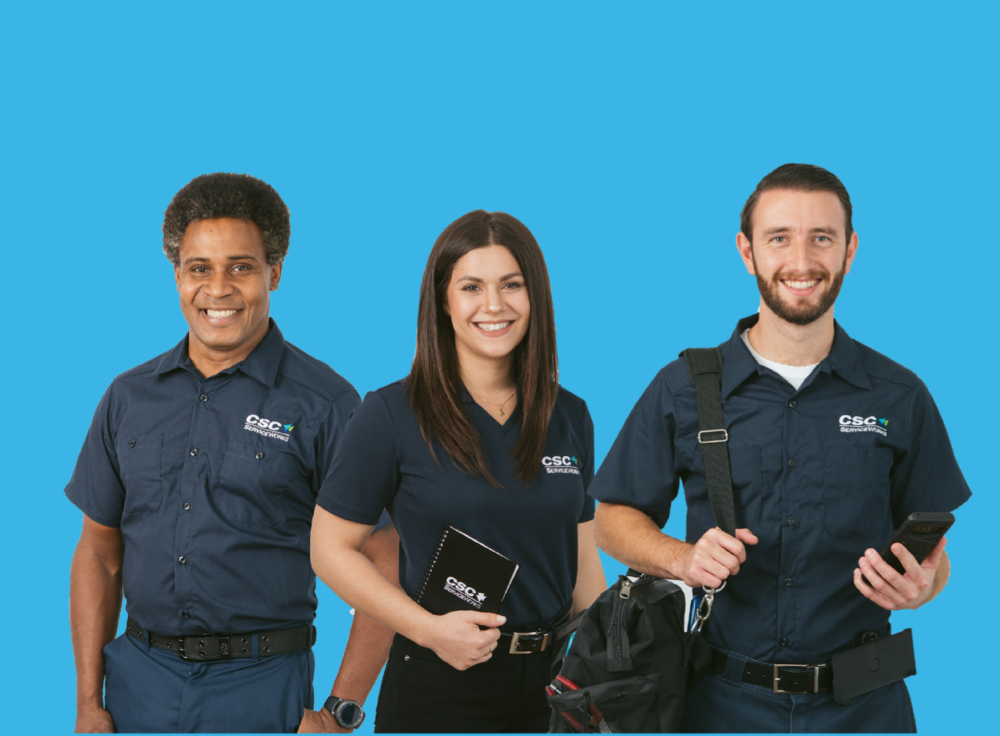 Why CSC
People and Flexibility that make the difference
We're integrating technology with our tenured experts and are creating better experiences and greater value for consumers, clients and ourselves.
At CSC our machines and technologies make life easier, but it's our people who make the difference.
5 Reasons To Choose CSC Digital Laundry
Our expert CSC technicians & full staffed local teams understand the technology and data and are ready to respond to client needs
CSC Digital Laundry works with all makes and models of washers and dryers.
Reduced Cost: CSC makes the capital investment to install your connected environment. There are no additional monthly costs for rented hardware, network systems or machines.
Our technology is owned and supported by CSC ServiceWorks, rather than a third-party.
We can offer customized technology & reporting based on client needs (not one solution fits all).
Ready to Envision the Future of your Laundry Room?

Let's discuss the possibilities. Get in touch with your local team for a consultation.

Take the first Step